Let's face it, for most independent artists, getting great Drums on their tunes is one of the hardest or most expensive parts of creating a marketable song that you're excited to share. Maybe you don't have access to a great drummer, a great recording space, or world-class mics/compressors/EQs/monitors/etc… ? Maybe you just simply want to make music & haven't had over 30 years experience engineering drum tracks in various genres? Well, great news: We got ya' covered!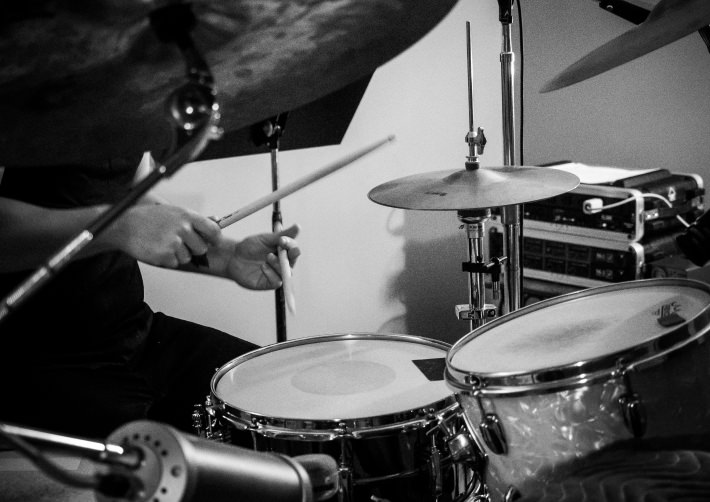 Tell us your vision for the track
Send us your mix (without drums)
We'll review your track and get back with any questions
We then track real drums with a real drummer using great rooms / mics / preamps / compressors / EQs for your song.
We make a rough mix using your original mix and send it to you for approval.
Once approved, we'll send you the individual drum tracks, in the format you prefer. Voila'!
It starts with listening to YOU, even before your song. What's your vision? How do you want the track to sound? What are the unique elements you want to emphasize? Any ref tracks you want me to listen to?
Next, I listen to your song. If needed, before mixing, I'll offer feedback on tweaks that might make the mix process even better.
Lastly, I take however long it takes me to mix your tune. I'm not interested in "cranking them out", or treating songs & artists like "cattle". I am interested in doing things efficiently & excellently… to me that equates to breathing life into each track. Whether it's slamming rock, playful pop, heavy groove, or ambient alt, making the track "sing" is my focus.
I'll shoot you a reference mix for your evaluation at the end of the process. I include one revision in the mix price. Additional revisions are charged at standard hourly rates.
Music Composition
& Licensing
Engage your audience with the perfect sound for your project
We create & license original music for video, brand development, gaming, on-hold music, film, webinars, ebooks, & more. Our current library has over a hundred compositions in various styles/genres to meet your project's goals. Additionally, we thrive on working with creators to develop original content designed specifically for their needs. We offer both non-exclusive and exclusive licensing options, as well as an annual subscription or permanent use fee structure.
Option 2
Permanent License
Option 3
Exclusive License
Option 4
Custom Composition
Currently working on Exit 12's sophomore album "Condition:Human" … targeted release in winter '23.